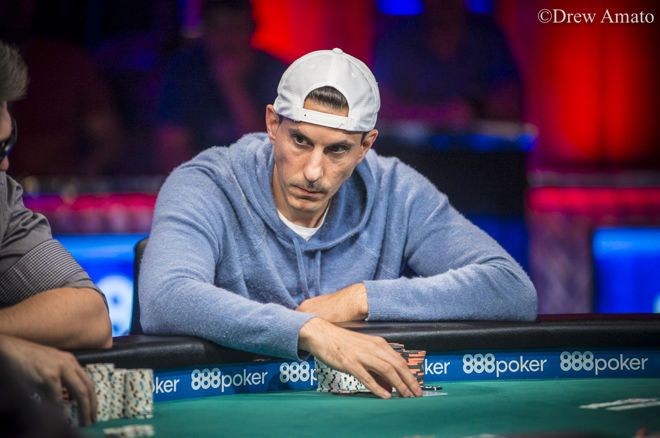 A year after leaving his job as an analyst for the NBA Dallas Mavericksformer high stakes poker player Haralabos Voulgaris finalized the agreement to become the main owner of CD Castellon, a third division football club in Spain, it confirmed on Twitter.
Mark Steinan NBA reporter, initially leaked the scoop on Twitter, but did not provide details on the reported football club purchase.
Haralabos Voulgaris, former director of quantitative research and development for the Mavericks, is finalizing a… https://t.co/bKJujpWvVO
Club Deportivo (CD) Castellón is a century-old Spanish football team that plays in the Primera Federación, a third-tier division.
Pass Mavs
"Haralabob" is a legendary NBA gambler who made millions betting on sports before entering the poker arena. He previously served as director of quantitative research and development for billionaire owner Mark Cuban with the Dallas Mavericks. The Canadian poker player was often referred to as a "shadow general manager" at Dallas, but there was some tension between him and longtime general manager Donnie Nelson, who was fired in 2021.
Voulgaris also left the Mavericks last year and compared the organization's dysfunctional operations to "high school drama".
The reported move to football might surprise some who expected him to end up with another NBA gig. But it's no surprise that the former poker pro is interested in leading a professional sports team given his analytical background. In a 2013 interview with ESPN, Voulgaris said: "If I was the general manager of a team and I had someone who was building models and doing quantitative work – if that person couldn't beat the Las Vegas line, his model wouldn't be worth anything to me.
He went on to say, "I'd buy a basketball team" if he racked up enough winnings from the game. For now, it looks like he's headed for soccer in Spain.
Voulgaris was once a top poker player in the high stakes community. As a live tournament player, he's banked over $3 million, according to Hendon Mob, but hasn't played much since 2017. His highest tally was $1,158,883 in 2017. $111,111 WSOP High Roller buy-in for One Dropa fourth place (Doug Polk won it for $3,686,865).
Football and poker go hand in hand. Ask Neymar Jr, a PokerStars Cultural Ambassador and one of the greatest athletes in the world. Neymar did multiple appearances this summer at World Series of Poker.
.